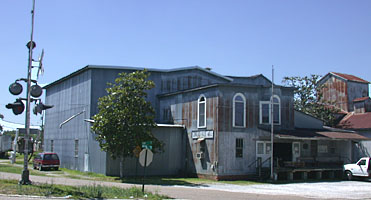 Recipe created by FabFood on

Jul 23, 2007
View more recipes by FabFood.
Prep: –
Cook Time: –
Total: –
Serving: –
Recipe for Wild Pecan Rice and Cornbread Dressing or Stuffing. If you think rice is rice, you'll think differently after using this tasty healthier brown rice in your stuffing.
Ingredients
7 ounces Konriko Wild Pecan aromatic rice
3/4 pound ground pork
3 teaspoons Creole Seasoning, divided
1/2 cup butter or margarine
3 cups chopped onion
2 cups chopped celery
3/4 cup chopped green bell pepper
2 larges cloves garlic, minced
1/4 cup chopped green onion tops
2 tablespoons chopped parsley
1 teaspoon dried thyme
3 cups crumbled cornbread
2 eggs, beaten
1 cup chicken stock
Directions
Cook rice according to package directions, omitting butter.
Crumble pork in a large skillet over medium-high heat and sprinkle with 1 teaspoon Creole seasoning. Cook until browned, about 5 minutes, stirring often. Remove pork from skillet, discarding pan drippings.
Melt butter in skillet and add onion, celery, green pepper and garlic; cook 6 to 8 minutes or until tender, stirring often. Remove from heat and stir in green onion, parsley and thyme.
Combine rice and cornbread in a large bowl; add cooked pork, vegetable mixture, and remaining 2 teaspoons Creole seasoning and mix well. Stir in eggs and just enough stock to moisten mixture. Spoon into a shallow 2-quart casserole; bake in a 350°F oven for 30 minutes or until heated through and browned on top.