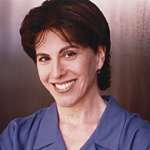 Recipe created by FabFood on

Jul 23, 2007
View more recipes by FabFood.
Prep: –
Cook Time: –
Total: –
Serving: –
Recipe for Mollie Katzen' Panzenella, Italian Bread Salad. A country style loaf with a chewy crust works best in this Tuscan salad.
Ingredients
1/2 pound crusty country-style bread
1/3 cup minced red onion
OR
3-4 scallions, chopped
4 cups (about 2 pounds) chopped ripe tomatoes
1 medium sized cucumber, peeled, seeded and chopped
1/2 cup(packed) torn basil leaves
1/3 cup chopped Italian parsley
1 cup pitted, chopped olives (optional)
1 cup ricotta salata or feta cheese, crumbled
2 teaspoons minced garlic
4-6 tablespoons olive oil (to taste)
3-4 tablespoons wine vinegar (to taste)
big pinch of salt (omit if using feta cheese)
pepper to taste
Note: Ricotta Salata is a dry, crumbly cheese similar to feta, but less salty.
Directions
Preheat oven to 400° F.
Cut the bread into 1 inch slices and place them directly on a rack in the center of the oven to toast for about 20 minutes, or until lightly browned. Remove from oven and set aside to cool.
Combine all the remaining ingredients in a large bowl. Tear the toasted bread into bite sized pieces, and distribute half of them over the bottom of a 9 x 13 inch baking pan. Pour half the tomato vinaigrette mixture over the bread, then add a second layer of bread. Spread the remaining salad over the top and cover with plastic wrap. Chill for at least an hour, to let the bread soak up the flavors and juices. Serve on small plates, or if it is very juicy, spoon it into bowls.
Filed Under:
Vegetable, Vegetarian, RV, Picnics, Brown Bagging, Quick and Easy, Make Ahead, Kid Friendly, Easter, Mother's Day, Father's Day, Italian, Mediterranean