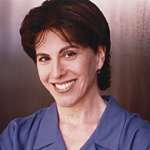 Recipe created by FabFood on

Jul 23, 2007
View more recipes by FabFood.
Prep: –
Cook Time: –
Total: –
Serving: –
Recipe for cooking Greek Stuffed Eggplant, a vegetarian recipe by Mollie Katzen. This is a filling, hearty entrée that can form the base of a fabulous vegetarian meal.
Ingredients
2 large or 3 med. sized eggplants
3 tablespoons olive oil
5 cups minced onion
5 cloves garlic, minced
2 teaspoons salt
4 cups chopped fresh tomatoes
2 teaspoons dried basil
black pepper to taste
3 cups good bread crumbs (from good bread)
1/2 cup ground sesame seeds (use a blender, grind in quick spurts to flour-like consistency)
1 cup toasted pine nuts
1 cup crumbled feta cheese
2 tablespoons lemon juice
dash of cinnamon
dash of nutmeg
dash of paprika
small amount of finely minced fresh parsley
bechamel sauce (see related links for recipe)
Directions
Preheat oven to 375° F.
Cut the eggplants in half lengthwise. Using a plain teaspoon, scoop out the innards, leaving a shell approximately 1/4" thick. Set the eggplant shells aside.
Finely chop the innards. Heat olive oil in a deep skillet. Sauté the onions and garlic with the salt. Cook over medium heat, stirring intermittently. When onions are very soft and translucent (10-15 minutes), add the chopped eggplant. Cover and let cook another 8-10 minutes. Add tomato, basil and pepper. Cover and cook another 10 - 15 minutes over medium heat.
In a large bowl, combine bread crumbs, ground sesame seeds, pine nuts and crumbled feta. Stir this mixture, along with the lemon juice, into the cooked vegetables. Mix well. Stuff the eggplant shells. Arrange them in a shallow baking pan and cover with foil. Bake for 30 minutes.
Prepare the Béchamel sauce during the baking. Ladle some Bechamel sauce over each individual portion. Garnish with cinnamon, nutmeg, paprika and parsley.