5-6 of 22 total recipes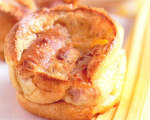 Recipe for Sausage and Bacon Popovers. A simple idea that is extremely tasty. Try using vegetarian sausages or chopped vegetables for a veggie version.
Recipe provided by FabFood on Jul 23, 2007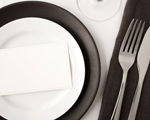 Recipe for Overnight Breakfast Scramble Casserole. This delightful dish treats overnight guests to a hearty main course the next morning.
Recipe provided by FabFood on Jul 23, 2007