1-3 of 3 total recipes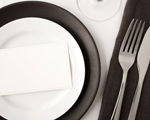 Recipe for Leftover Turkey Soup. Wait! Don't thrown out that turkey carcass after a holiday meal. Recycle it into this delicious, healthy and frugal soup instead.
Recipe provided by FabFood on Dec 24, 2007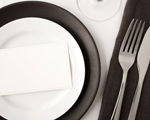 Recipe for cooking Garlic Soup with Cilantro Dumplings. When winter hits, vegetarians need a good alternative to traditional chicken soup. Garlic is reputed to have tremendous healing powers.
Recipe provided by FabFood on Jul 23, 2007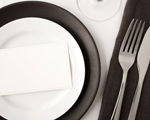 Recipe for Consomme With Sauteed Mushrooms. Chef David Reitz came up with this recipe in conjunction with the exhibition of the Campbell collection of soup tureens at Delaware's Winterthur Museum.
Recipe provided by FabFood on Jul 23, 2007