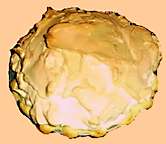 Recipe created by FabFood on

Jul 23, 2007
View more recipes by FabFood.
Prep: –
Cook Time: –
Total: –
Serving: –
Recipe for Cheri's Lemon Meringue Pie. This is editor Cheri Sicard's lemon filling the way she likes it. Be Warned! This recipe makes a very tart pie, if you prefer yours sweeter, add additional sugar.
Ingredients
Crust:
2 cups flour
1/4 teaspoons salt
1/3 cup sugar
2/3 cup butter or shortening
2 tablespoons milk
1 egg
Time Saving Option:
Frozen pie shells or ready made refrigerated pie dough
Filling:
7 egg yolks
1 1/2 tablespoons lemon zest
3/4 cup lemon juice
1 2/3 cups water
1 1/4 cups sugar (this makes for a tart pie, increase sugar if you like your pie sweeter)
3 tablespoons butter
1/3 cup corn starch
Meringue:
7 egg whites
1/2 teaspoons cream of tartar
1 1/2 cups confectioner\'s sugar
Directions
Prepare crust. Mix together crust dry ingredients. Cut shortening or butter into dry ingredients (your bowl should be full of small clumps, when finished). Add Beaten egg and mix well. Add milk 1 tablespoon at a time until mixture holds together (add additional milk is necessary). Use a rolling pin to roll dough out to approximately 1 1/4 times the size of pie pan. Place dough in pan and finish edges. See the related links below for more detailed pie crust instructions.
Once your crust is neatly in the pie pan, use a fork to prick holes in the dough (this keeps it from puffing up while baking). Make sure to get the bottom and the sides with the fork. Bake crust for 15 minutes or until beginning to brown. Remove from oven and lower temperature to 325°F.
While crust is baking, prepare filling. Whisk together all filling ingredients, except butter, in a heavy saucepan over medium heat. Use whisk to stir constantly until filling begins to boil (about 15 minutes). Filling should be fairly thick at this point and it will continue to thicken as the process continues. Remove filling from heat and Whisk in butter. Continue stirring until butter is completely melted. Pour filling into Baked crust.
Prepare the meringue using an electric mixer. Beat egg whites until foamy. Beat in cream of tartar. Gradually Beat in sugar, 1/4 cup at a time. Continue to Beat at high speed until egg whites are stiff and glossy (about 7 or 8 minutes). Use a rubber spatula Bake the pie for 25 minutes then reduce the temperature to 275°F and Bake for about 50 minutes more. The meringue should be set and a golden brown when the pie is ready. Remove from oven and cool completely. Store uncovered in the refrigerator.