If you're a Star Wars fan, May 4 is one of the biggest days of the year. Celebrate one of the greatest sci-fi franchises in history with one of these fab cocktails. May the 4th be with you.
Throwing a Star Wars Day party? Serve up one (or all) of these Star Wars-themed cocktails to get the party started Chalmun's Cantina-style. Bonus points if you serve the drinks in Solo cups ('cause we all know who really shot first).
Icy Hoth shake recipe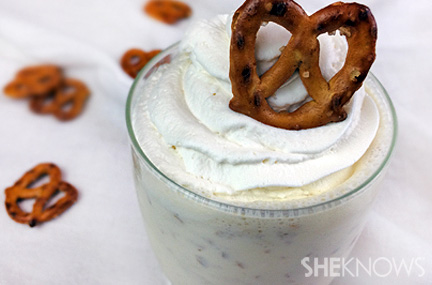 Hoth is a perilously frigid place. Whether you're dodging the fiery blasts of AT-ATs or facing the wampa's salty disposition, you're sure to have a rough go of this ice planet. But frigid isn't always bad. Enjoy this cool shake with the creamy spice of cinnamon cream rum and salty bits of pretzel to make the most of your Star Wars Day celebration.
Note: Drink too many and I can't promise you won't wake up in a Tauntaun "sleeping bag."
Serves 1
Ingredients:
3/4 cup vanilla bean ice cream
1-1/2 ounces horchata rum (like RumChata)
1/3 cup pretzels, crushed, plus 1 whole pretzel for garnish
Whipped cream
Directions:
In the blender, combine the ice cream and horchata rum and blend slightly.
Add the crushed pretzels and blend again until well combined.
Pour the drink into a chilled glass and top it with whipped cream and a pretzel.
Tatooine sunset recipe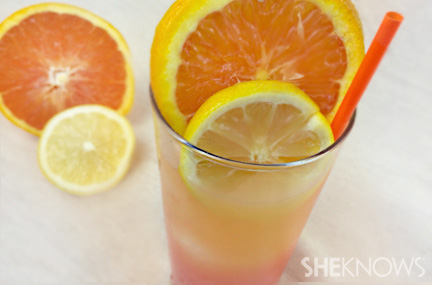 Tatooine is the place Luke Skywalker first learned to bullseye womp rats in his T-16. It may be a desert planet, but there's nothing like the twin sunset.
Serves 1
Ingredients:
Ice
1-2 ounces Skyy vodka
Orange juice
Lemonade
1 slice orange
1 slice lemon
1/2 ounce cherry brandy
Grenadine
Directions:
In a tall glass filled with ice, pour the vodka, then fill it most of the way full with orange juice and lemonade, and stir.
Add a lemon and orange.
Slowly pour in the brandy and grenadine.
Gold Five to Red Leader last shot recipe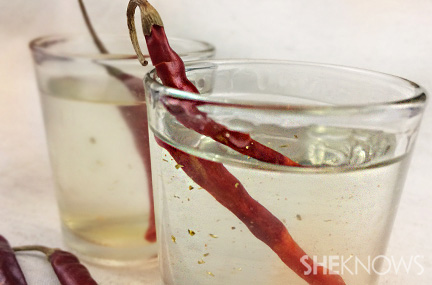 This shot goes out to the unsung heroes. Luke and Han get all the credit, but what about the valiant fighter pilots battling by their side? Sure, they tend to go out in a fiery crash, but they hold off the Imperial forces just long enough for our heroes to save the day.
Serves 1
Ingredients:
1-1/2 ounces Goldschläger
Tabasco
Fresh or dried chili for garnish
Directions:
Pour the Goldschläger into a shot glass, then drip in as much Tabasco as you think you can handle.
Add the pepper garnish of your choice. Warning: The combo of extreme cinnamon and pepper sauce may be hotter to handle than you think.
More creative cocktail recipes
3 Movie-themed cocktails for Oscars night
S'mores cocktail
Gingersnap martini