Popular children's song "The 12 Days of Christmas" may be irritating on its own, but these 12 cocktails can make even The Muppets' version tolerable.
8 Maids-a-milking
This sweet little shot may look like milk, but it tastes like butter-pecan ice cream — and we wouldn't have it any other way. After all, a working girl deserves a treat at the end of a hard day.
Sweet milk shots recipe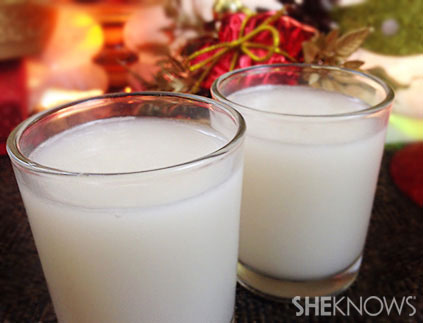 Serves 2
Ingredients:
Ice
1 ounce cinnamon schnapps
1 ounce butterscotch schnapps
1 ounce milk
Directions:
In a cocktail shaker filled with ice, pour the cinnamon schnapps, butterscotch schnapps and milk and shake vigorously until the shaker turns cold in your hand.
Strain it into 2 shot glasses.
Up next: 9 Ladies dancing >>