Popular children's song "The 12 Days of Christmas" may be irritating on its own, but these 12 cocktails can make even The Muppets' version tolerable.
7 Swans-a-swimming
Swans are the most elegant of birds, but they're well known for a fierce temperament that makes them a bit unapproachable. This beautiful cocktail packs a punch belied by its gorgeous color.
Naughty swan cocktail recipe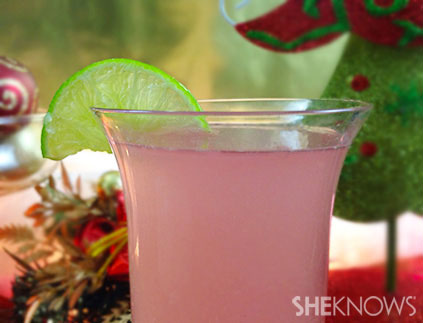 Serves 1
Ingredients:
Ice
1/2 ounce gin
3/4 ounce dry vermouth
1/4 ounce anise liqueur
2 dashes aromatic cocktail bitters
Squeeze of lime (or more to taste)
Lime for garnish
Directions:
In a cocktail shaker filled with ice, combine the gin, vermouth, anise liqueur, bitters and lime.
Shake until the shaker turns cold in your hands and strain it into a tall cocktail glass. Garnish with a wedge or wheel of lime.
Up next: 8 Maids-a-milking >>