Popular children's song "The 12 Days of Christmas" may be irritating on its own, but these 12 cocktails can make even The Muppets' version tolerable.
6 Geese-a-laying
Hopefully, these geese are laying golden eggs, but even if they're not, this eggnog shake is a flavorful alternative.
Goose who laid the golden eggnog shake recipe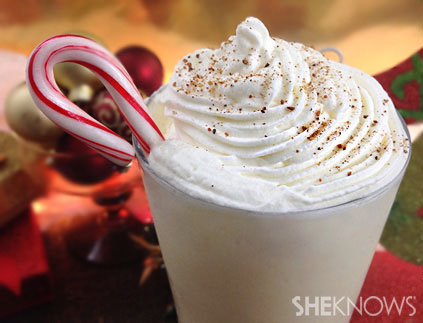 Serves 2
Ingredients:
1 cup eggnog
1 cup vanilla ice cream
1/2 teaspoon nutmeg, plus extra for garnish
2-1/2 ounces dark or spiced rum
Whipped cream (for garnish)
2 small candy canes (for garnish)
Directions:
In a blender, combine the eggnog, ice cream, nutmeg and rum and blend until smooth.
Top with whipped cream and a sprinkling of nutmeg, and garnish with a candy cane.
Up next: 7 Swans-a-swimming