Popular children's song "The 12 Days of Christmas" may be irritating on its own, but these 12 cocktails can make even The Muppets' version tolerable.
5 Golden rings
If the bird theory is to be believed, this refers to a bird with a golden-ringed neck, but we prefer the literal translation — bling! This apple-cinnamon toddy gets its kick and its cinnamon-flavored bling from Goldschläger cinnamon schnapps.
Golden apple-cinnamon hot toddy recipe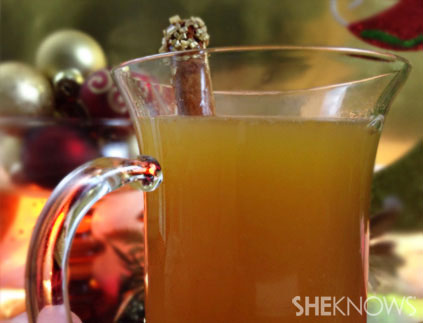 Serves 1
Ingredients:
1 ounce Goldschläger
5-6 ounces hot apple cider
1 cinnamon stick (for garnish)
Caramel dipping sauce (for garnish, optional)
Gold sprinkles (for garnish, optional)
Directions:
In a coffee or tea mug, mix the Goldschläger with the hot cider.
To garnish, dip 1 end of a cinnamon stick in caramel dipping sauce and roll the caramel end in gold sprinkles. Put the cinnamon stick plain side down in the cider.
Up next: 6 Geese-a-laying >>