Popular children's song "The 12 Days of Christmas" may be irritating on its own, but these 12 cocktails can make even The Muppets' version tolerable.
3 French hens
While the experts may agree that the Catholic interpretation of "The 12 Days of Christmas" is bunk, we couldn't help but notice that the meanings assigned to the French hens are the three theological virtues: faith, hope and charity. We also couldn't help but notice that only three ingredients are needed to make a French toast-flavored shooter.
3-Ingredient French hen toaster recipe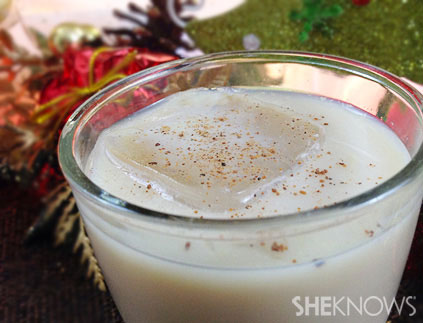 Serves 1
Ingredients:
Ice
1 ounce Baileys
1 ounce Goldschläger
1 ounce butterscotch schnapps
Cinnamon, nutmeg or clove for garnish
Directions:
In a cocktail shaker filled with ice, combine all 3 ingredients.
Shake until the shaker turns cold in your hands.
Strain it into a rocks glass or small cocktail glass (filled with ice if desired) and sprinkle the top with cinnamon, nutmeg or clove.
Up next: 4 Calling birds >>