Summer is cookout season, but in some parts of the country, that means more than red meat. Try these three sides for your next fish fry to add a little down-home Southern tradition.
In the South, cookouts mean home-cooked sides prepared with love by your friends and family, but they don't necessarily mean barbecue and burgers. Host yourself a fish fry and try out these traditional side dishes often prepared in the lower half of the States.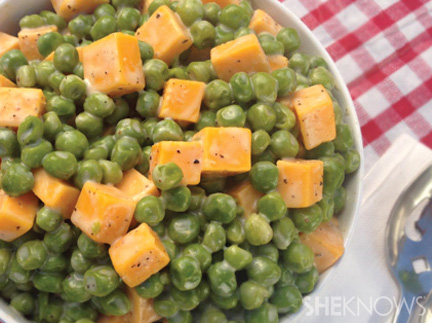 English pea salad
Serves 6-8
Ingredients:
12 ounces frozen green peas, thawed
8 ounces mild cheddar, cut in 1/2-inch cubes
5 tablespoons mayonnaise
2 teaspoons lemon juice
1/2 teaspoon granulated garlic
1/2 teaspoon kosher salt
1/2 teaspoon black pepper
Directions:
In a large mixing bowl, combine the peas, cheddar, mayonnaise, lemon juice, garlic, salt and pepper.
Refrigerate for at least 30 minutes before serving.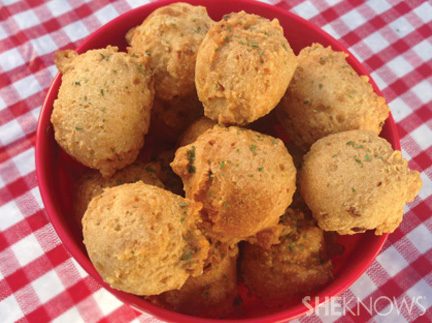 Southern hush puppies
Yields 18-20
Ingredients:
1-1/2 cups self-rising flour
1/2 cup self-rising cornmeal
1 teaspoon baking powder
1-1/2 teaspoons kosher salt, plus more for sprinkling
1-1/2 teaspoons sugar
1 teaspoon garlic powder
1 teaspoon onion powder
1 egg
1 cup milk
1/3 cup Texas sweet onion, very finely chopped
Oil for frying
Cooking spray
1/4 teaspoon dried parsley
Directions:
In a large mixing bowl, add flour, cornmeal, baking powder, salt, sugar, garlic powder and onion powder. Whisk the ingredients until they are uniformly combined.
In a separate medium mixing bowl, mix egg, milk and onion. Whisk the ingredients until completely mixed.
Combine wet ingredients with dry ingredients and carefully fold the mixture with a spatula as few times as possible; the ingredients should be just barely combined. Overworking the batter will cause the hush puppies to have a tough texture.
In a deep fryer or large heavy-bottomed pot, bring the oil to 375 degrees F. Use a candy thermometer to verify the correct temperature if necessary and be prepared to adjust the fryer or stove settings as necessary to maintain a consistent temperature of 375 degrees F. If the temperature is too low, the hush puppies will absorb excess oil, and if it is too high, the batter inside will not be cooked properly and the outside may burn. Make sure the pot can comfortably accommodate 2 to 3 inches of frying oil by using a pot that is at least a 5 to 6 inches deep.
Coat a 1-tablespoon measuring scoop with cooking spray and carefully drop a rounded scoop of batter into the hot oil (if you don't have a measuring scoop, use a couple of soup spoons to create a mostly round ball). The batter has a tendency to stick to fryer baskets, so if yours uses one, use a heat-safe, long-handled spoon to keep it moving. They're done when the rough outer bumps are a deep golden brown.
Carefully remove them from the oil and place them on a paper towel-lined plate to drain the excess grease. If desired, sprinkle them with extra salt and parsley.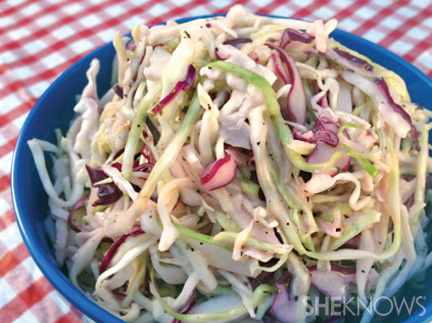 Tennessee coleslaw
Serves 6-8
Ingredients:
3/4 head green cabbage, sliced very thin
1/4 head red cabbage, sliced very thin
1/2 cup mayonnaise
1/2 cup apple cider vinegar
1/4 cup sugar
2 teaspoons kosher salt
2 teaspoons black pepper
1 teaspoon celery seeds
1 teaspoon dry mustard powder
Directions:
In a large mixing bowl, add green and red cabbage, mayonnaise, vinegar, sugar, salt, pepper, celery seeds and dry mustard powder. Fold the mixture until all the ingredients are fully incorporated.
Refrigerate for at least 30 minutes before serving.
More cookout recipes
BLT pasta salad recipe
Crispy Parmesan potatoes
Potato and onion salad with lemon caper dressing