The holiday season is easily one of the best times of the year. You get to spend time with your family, eat cookies for breakfast, shop until you drop (sometimes for yourself) and you get a few well earned days off work. However fun they are, the holidays are also extremely expensive and stressful. Luckily, we've taken the financial burden and stress out of holiday party planning by sharing these three money saving appetizers!
Not only are these delicious appetizers easy, they are super cheap to make! When you have a to-buy list that totals more than your mortgage, you need party appetizers that cost next to nothing to serve at your annual party. Trust us, these are so good, no one will know they didn't cost anything to make!
Sweet and sour meatballs
Serves about 8
Ingredients: 
2 pounds of frozen meatballs
14 ounces of grape jelly
12 ounces of barbecue sauce
Directions: 
Place all of the ingredients into a crock-pot and stir to mix.
Set the crock-pot on low and cook for about 3 - 4 hours, or until the meatballs are tender. Stop at the 2-hour mark to stir the mixture together.
Serve the meatballs with bread or enjoy on their own!
White bean cilantro dip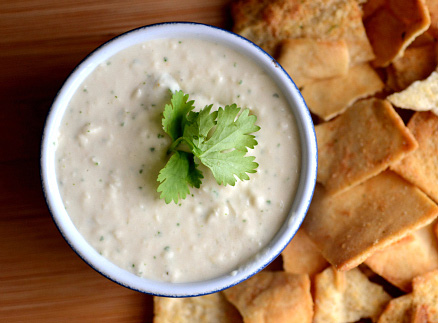 Recipe adapted from The Food Network
Serves about 6
Ingredients:
1 (15) ounce can of white cannellini beans, drained
2 cloves garlic
1/4 cup olive oil
2 tablespoons lemon juice
3 tablespoons fresh cilantro
Salt and pepper to taste
Pita chips
Directions: 
Add all of the ingredients (except the pita chips) into the basin of a food processor. Pulse on low until the mixture is creamy. Add additional salt or lemon juice to taste. Serve with pita chips and enjoy!
Caramelized onion and mushroom bruschetta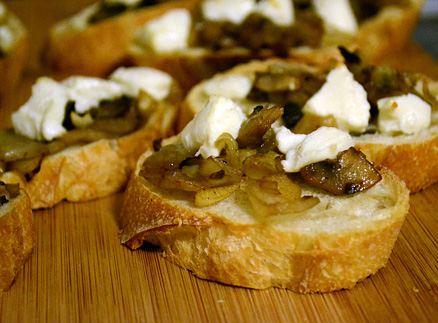 Serves about 10
Ingredients: 
1 tablespoon butter
1 French baguette, sliced
1 small onion, chopped
1 cup of mushrooms, chopped
3 cloves garlic, chopped
2 tablespoons Captain Morgan black spiced rum
Salt and pepper to taste
4 ounces goat cheese
Directions: 
Preheat the oven to 350 degrees F.
In a medium-sized pan over medium-high heat, melt the butter. Once melted, add the onions and cook until just soft, about 2 minutes. Add in the mushrooms and garlic and cook until softened, about 3 minutes. Add the rum and cook another 2 minutes, or until the liquid has evaporated. Add the salt and pepper and cook another minute.
Remove from the heat and scoop about 1 teaspoon of mushroom, garlic and onion mixture onto each bread slice. Crumble about 1/2 an ounce of goat cheese on each bread slice.
Bake the bruschetta for about 6 minutes, or until the goat cheese is a little melted and the bread is browned.
More easy party recipes
5 Fabulous phyllo dough recipes
5 Creative cocktail party appetizers
Retro appetizer ideas