In many homes, Christmas dinner means turkey or ham, but does it have to? You did, after all, just have turkey for Thanksgiving (and the day after that, and the day after that, and so on). If you're a little turkey-ed out, try one of these meaty recipes sure to become a crowd favorite.
Herb-rubbed roasted tenderloin
Roasted tenderloin is easy to cook and makes an elegant presentation for any holiday meal. Simply use a dry rub or mix some oil with a few herbs to form a paste, pat the meat dry with some paper towels and cover the meat in the paste.
If necessary, tie the meat off at 1-1/2-inch intervals and bake at 375 degrees F for 40 to 50 minutes or until a thermometer inserted into the center reads 135 degrees F (medium). You can serve it with a sauce made from its own juices or a creamy stovetop-made sauce of your own. Try one of these combinations.
Rosemary and fennel seed wet rub with mustard sauce
Garlic powder, dried oregano, cumin, coriander, dried thyme and salt dry rub
Chipotle or other peppery marinade powder mix with instant coffee and cinnamon dry rub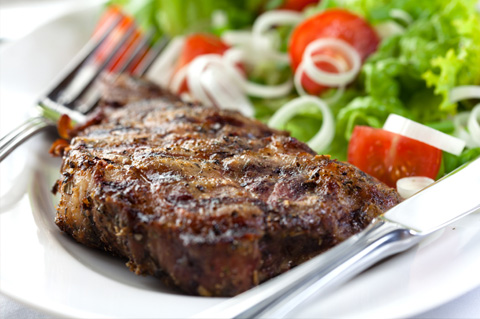 Bleu cheese butter-topped steaks
A great alternative when it's just the two of you for the holidays, bleu cheese butters make a flavorful and celebration-worthy addition to a well-cooked steak. Just mix equal parts of softened butter and bleu cheese crumbles and add your favorite herbs and spices (or even nuts). Cook your steaks just the way you like them and top them with a generous amount of the cheesy concoction. (Tip: It's Christmas; splurge on the steaks and get the good stuff.)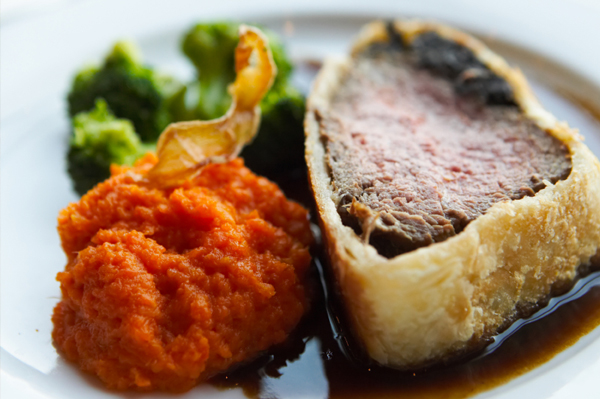 Beef Wellington
The title-holder of holiday meals in Britain, beef Wellington is a beautiful melding of beef tenderloin, sauteed mushrooms, liver pate rolled in crapes and buttery puff pastry. If you're not sure how you feel about liver pate, try an Americanized version.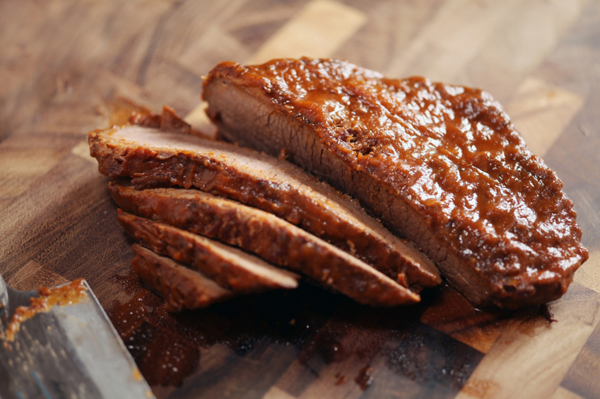 Slow-cooker brisket
Brisket made in a slow-cooker is both easy and delicious. Just brown your brisket on the stovetop, transfer it to the slow-cooker (you may have to cut it in half) and pour on your favorite flavorful liquid — you can use beef stock, veggie stock, beer or wine. Your imagination's the limit! Toss in your favorite herbs and spices and some nice root vegetables like potatoes, carrots and onions and put the slow-cooker on low for 8 to 10 hours.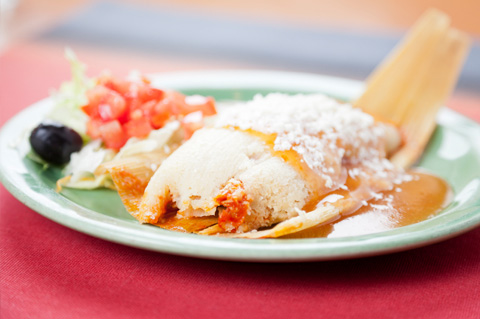 Christmas tamales
That's right, we said Christmas tamales. Eating tamales at Christmas originated in Mexico and Central America, but the tradition has quickly made its way to the southwestern U.S. While many Southern families purchase tamales in large batches around the holidays, making them at home as a family will help you create memories that will last a lifetime.
More beef recipes
2 Simple, delicious prime rib recipes
How to fake a 5-star steak
Aunt Mary's Italian beef recipe