Do you, or someone you know, have diabetes? Chances of this are high, given that over 28 million people in the U.S. are diagnosed. If you know much about this disease, you know that once you have it, you have to totally readjust your diet. However, contrary to the misconception, that doesn't mean you can't eat desserts, you just need to eat healthier ones!
Lucky for you, we've whipped up three deliciously decadent (yet still healthy) and low-sugar desserts for those in your family or friends struggling with diabetes. Each of these desserts may be low sugar, but they aren't lacking in taste! Made with fresh fruits and spices, these incredible treats will instantly become household favorites for everyone in your family, not just those with diabetes!
Pumpkin cinnamon milkshake
Serves about 4
Recipe adapted from My Recipes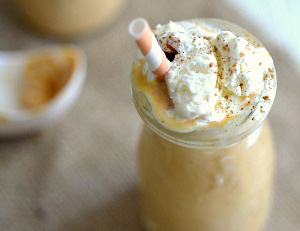 Ingredients: 
2 cups low-fat, low-sugar vanilla ice cream
2/3 cup 1 percent milk
1/3 cup Seasonal Coffee-mate Warm Cinnamon Sugar Cookie
2/3 cup canned pumpkin puree
1 tablespoon cinnamon
1 tablespoon nutmeg
1/4 cup low-fat whipped cream
Directions: 
Place the ice cream, 1 percent milk, creamer, pumpkin puree, brown sugar, cinnamon, nutmeg and whipped cream in a blender. Pulse on low until mixture is fully smooth.
Garnish with the whipped cream and cinnamon and enjoy!
Healthy apple cake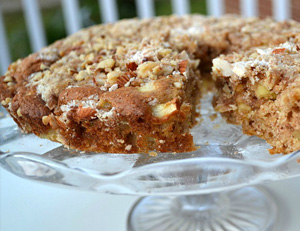 Serves about 8
Ingredients: 
For the cake:
1-1/4 cups whole wheat flour
1 teaspoon baking soda
1-1/2 teaspoons pumpkin pie spice
1/4 teaspoon salt
2 medium apples, finely chopped and seeded
1 large organic egg
3/4 cup white sugar
1/4 cup chopped almonds
1/4 cup organic applesauce
Cooking spray
For the topping:
1/4 cup packed brown sugar
1 tablespoon of powdered sugar
Directions: 
Preheat your oven to 350 degrees F and liberally coat your baking pan with cooking spray.
In a small mixing bowl, mix the flour, baking soda, pumpkin pie spice and salt with a whisk. Set aside.
In a large bowl, mix the white sugar, apples, chopped nuts, egg and applesauce. Stir until combined. Pour mixture into the greased pan.
In a separate bowl, mix the brown sugar and powdered sugar together with a fork. Sprinkle the mixture over the apple cake and bake for 32-35 minutes or until the cake is browned.
Strawberry walnut oatmeal cookies
Yields about 12 cookies
Recipe adapted from Hostess with the Mostess

Ingredients: 
1/4 cup butter
1/4 cup unsweetened applesauce
1/3 cup brown sugar
2 tablespoons white sugar
1 egg
1 teaspoon vanilla
1/2 cup all-purpose flour
1/2 cup whole wheat flour
1-1/2 cups old fashioned oats (not instant)
1 teaspoon baking soda
Dash of salt
1 cup chopped strawberries
1/4 cup chopped walnuts
1/4 cup white chocolate chips
Dash of cinnamon
Directions: 
In a large mixing bowl, beat the butter, applesauce, sugars, egg and vanilla together until creamy. Add in the flours, salt, baking soda and oats and stir well until the mixture is fully combined. Stir in the cinnamon.
Carefully mix in the blueberries and walnuts, careful not to smash the blueberries. Cover the mixture with foil and let it sit in the fridge for at least an hour before baking.
Preheat the oven to 350 degrees F. Grease a baking sheet with nonstick cooking spray and set aside. Once the cookie batter has chilled, place about 1 tablespoon of dough an inch apart on the sheet until you have about four rows of three.
Bake for about 10 - 12 minutes, or until golden brown.
More low-sugar recipes
Diabetic cooking: Tasty recipes with rhubarb
Delicious low-sugar drinks for kids
Sugar-free recipes for hot drinks