One of the very best places to look for an apron is Etsy. You'll find a wide range of patterns and fabrics all at reasonable prices. As a bonus, you'll be supporting hard-working small businesses and individuals who spend a lot of time honing their craft.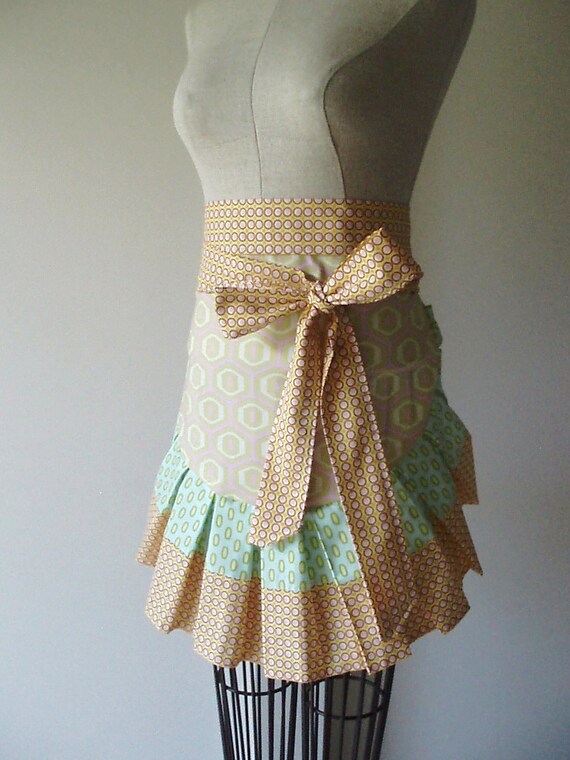 If a skirt apron is what you desire, this Pleated Honeycomb Apron by TheMintNeedle might be your style. It's summery, frilly and oh-so-feminine. The beautiful cotton fabric makes this a perfect option for those spending lots of time over a hot stove (or just pretending to!).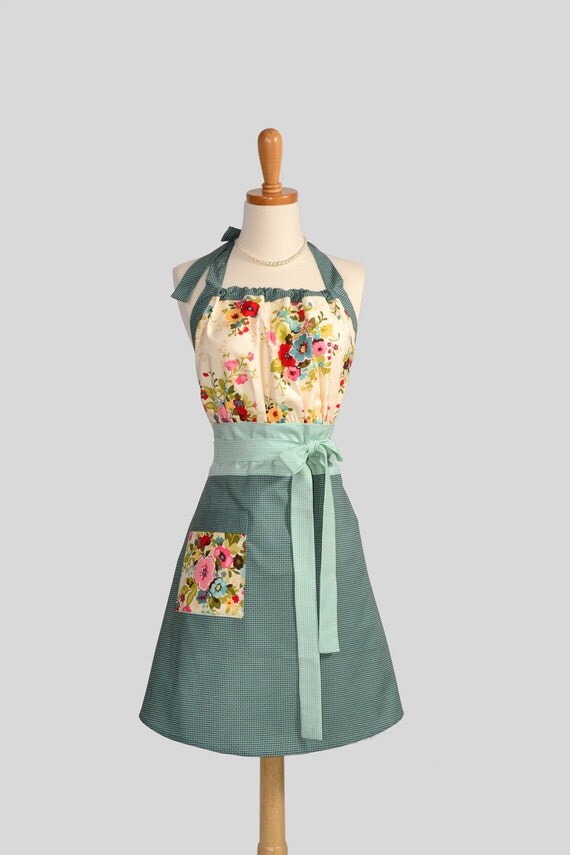 Houndstooth is not a pattern often seen these days, but it fits into this apron, aptly-named Cute Kitsch Apron by CreativeChics, seamlessly. A floral top and pocket perfectly contrast the brown and turquoise houndstooth print, and a waist band and bow complete the look.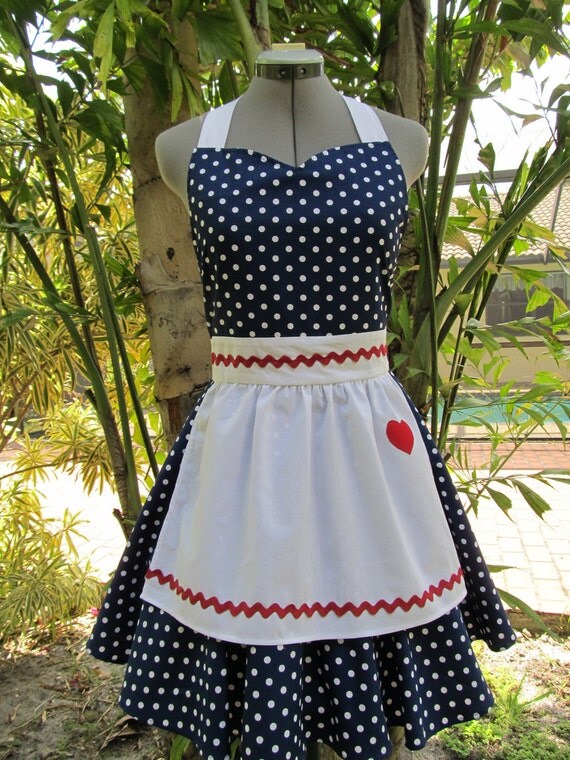 Another very feminine option is this I Love Lucy Apron from ApronsByVittoria. The pattern has a vintage feel, and the white dots on black fabric are nicely complemented by the red trim on the mini apron. Someone's got some 'splainin' to do!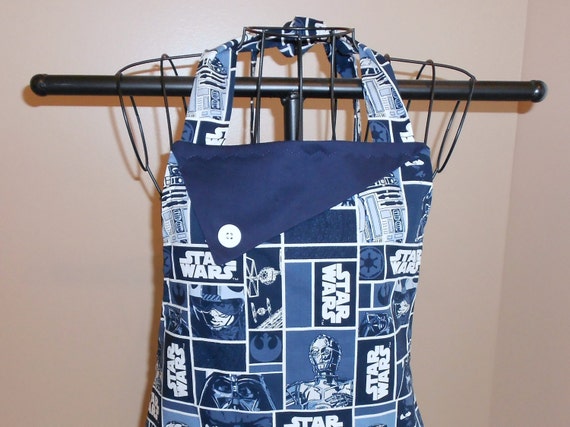 Those with more sci-fi interests will adore this Star Wars Block Apron by HandmadensCrafts. All the characters featured in the phenomenal movie series from R2D2 to Darth Vader are featured on this hip, retro apron.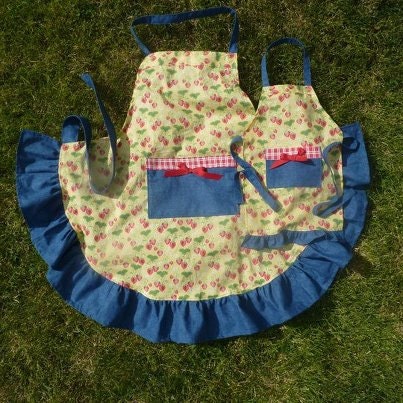 For those who have a little helper in the kitchen, this set of Mommy & Me Aprons by SedonaStyle is a great find. An advantage of finding something on Etsy is that the crafter is often able to personalize your order to fit, and that is offered by the gal responsible for these adorable aprons.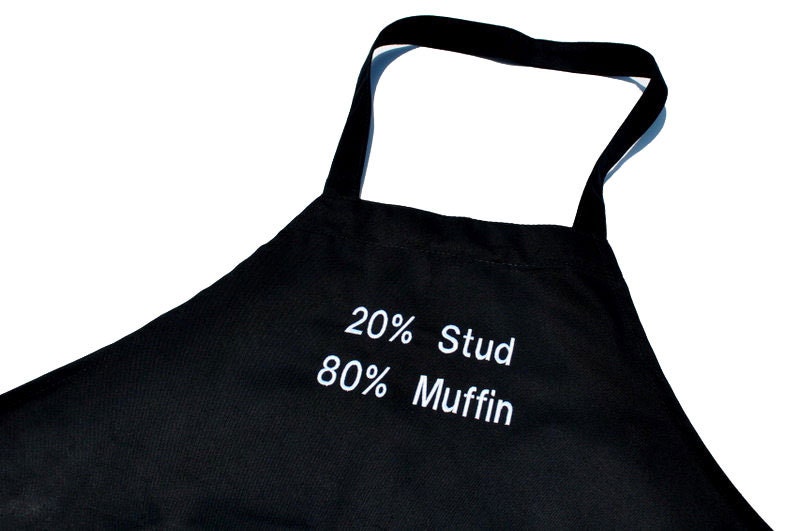 Finally, because not all cooks are women, here's a fun find for the man of the kitchen. Dubbed the Stud Muffin Apron by YellowBugBoutique, this black apron spells things out quite succinctly in large white letters. What a great gift this would make.
That's just a small taste of everything Etsy has to offer when it comes to aprons. Explore a little for yourself and help support these hard workers. If you can imagine it, you can most likely find it or, at the very least, find someone who can create it for you!
More aprons to peruse
Functional and stylish modern kitchen cover-ups
Restaurant-style aprons that protect
5 Skirted apron styles you'll love