It's officially avocado season, which means time to whip up some guacamole! Guacamole itself is already a healthy dip option since avocados are full of monounsaturated (good) fats and protein! For even more protein, why not add some tofu to the mix for a protein packed, delicious and savory version of guacamole?
Tofu guacamole
Serves about 6
If you don't like tofu, don't worry, you can't taste it! Tofu is so bland on its own, all you taste is the ripe, fresh avocado, the lemon juice and the zest from the salt and pepper. It's an easy way to get more protein and fiber in your diet while still eating the stuff you love. Who knew healthy eating could be so easy?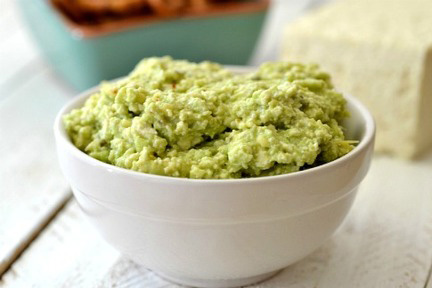 Ingredients: 
2 ripe avocados, seeded
1 pound tofu, pressed and rinsed
1 teaspoon sea salt
Dash of black pepper
2 tablespoons fresh lemon juice
1 tablespoon chopped cilantro
1 teaspoon cayenne pepper
Directions: 
In a large bowl, mix all the ingredients together. Using a large fork or pestle, mash them together. Add additional salt, pepper and lemon to taste.
Serve with chips, pretzels or vegetables and enjoy!
More quick and easy appetizer recipes
6 Simple and yummy cheese appetizers
Easy appetizers for summer parties
Five minute appetizers